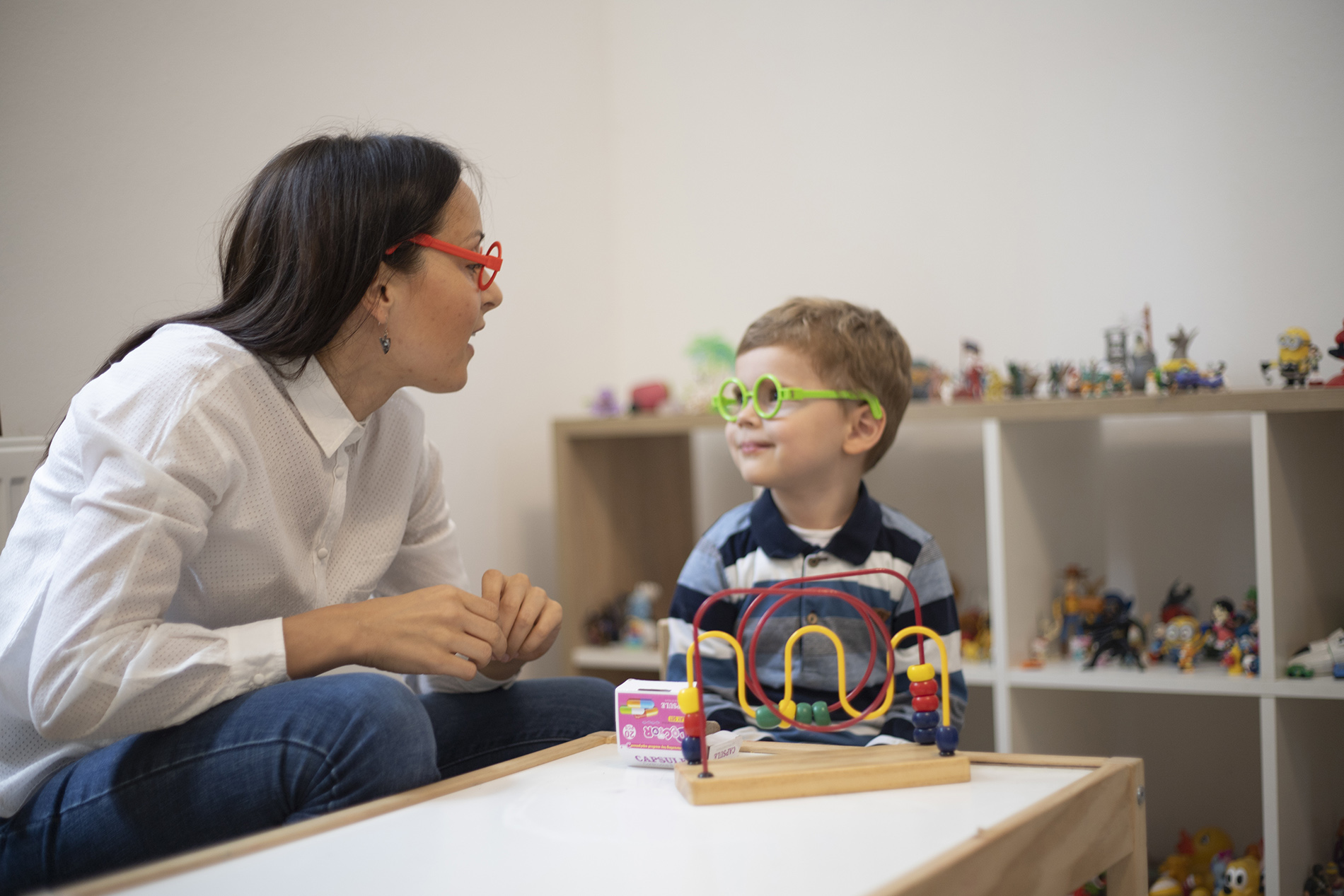 Professional ABA Therapy
Applied Behavior Analysis (ABA) therapy uses the science of learning and behavior to increase helpful behaviors. At AllStar Kids Behavioral Services, we use a play-based model for your child's ABA therapy services. Play is an essential factor for your child's development and teaches many skills, including learning processes and outcomes, while your child is having fun.
For example, your child may play a board game with one of our therapists as part of their therapy session. During the game, the therapist may work with your child to teach them conversational skills such as starting a conversation, answering and asking questions, and transitioning into new topics.
Play-based therapy is an effective treatment option that allows us to engage with your child for an extended time to teach them more skills. Your child may be more willing to participate through play, reducing inappropriate behavior and allowing them to focus on learning new skills. Our play-based ABA therapy for kids will keep your child interested and paying attention throughout the entire therapy session.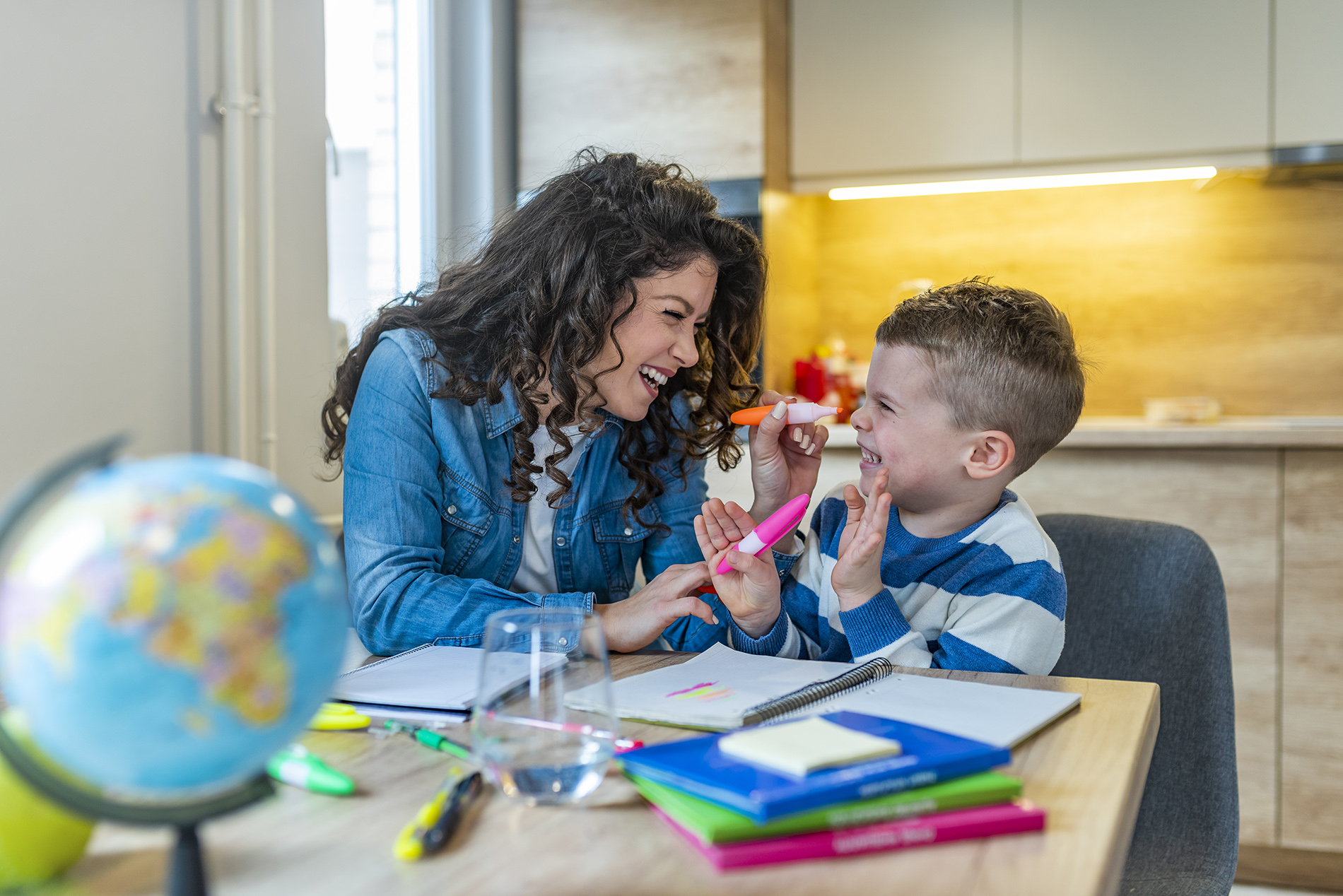 Benefits of Professional ABA Therapy
ABA Therapy offers many benefits for children and parents, including:
Increasing social skills that children with autism often find challenging, such as social engagement, communication, self-help and play.
Teaching your child replacement skills for negative behaviors.
Providing parents with training to manage their children's behavior.
During your child's course of care with us, our pediatric behavioral therapy specialists will develop a personalized treatment plan that includes an at-home system to help parents integrate the lessons their children are learning into their daily routine at home. About Our Therapists
Our team of mental health counselors, certified behavior analysts and registered behavior therapists has many years of experience helping children and adolescents with behavioral and developmental issues. Each member of our kind and caring staff will go above and beyond to meet your family's specific needs. We aim to create and maintain a company culture of accountability and support to ensure our staff provides your child with the highest quality treatment and service.
Service Area
AllStar Kids Behavioral Services. is proud to provide in-home, school and daycare based behavioral therapy services in Orlando, Florida, and the surrounding Florida counties, including:
Osceola
Orange
Seminole
Polk
Lakes
We are now offering on-site ABA therapy in Maitland, Florida, at our clinic. Our on-site ABA therapy services work well for many children because they:
Reduce distractions: Sitting still and paying attention is challenging for some kids. Our on-site environment has fewer distractions to help your child stay focused throughout the entire session.
Offer a safe space: Our on-site clinic's safe, confidential therapy spaces can make your child feel comfortable expressing their feelings
Teach social skills: Working together in person makes it easier for your child to pick up on social cues like personal space, body language and facial expressions. Our therapists can better understand your child's body language and address their behaviors accordingly.
Provide better play: We use a play-based model for ABA therapy. AllStar Kids behavioral therapy on-site services give your child access to art, board games, music and other interactive forms of play that might be difficult to use in other locations. Our Mission
At AllStar Kids Behavioral Services, our mission is to provide children and their families with innovative, high-quality services and support networks. Through our services, we will encourage your child to grow into an independent individual regardless of any physical, behavioral or intellectual challenges they may face. We emphasize partnerships between our therapists and parents, teachers and the larger community to help children create a strong sense of identity and direction in a community-based setting. Learn More About Our Services Today!
To learn more about our AllStar Kids behavioral therapy services, please call us at 407-378-0238. Our team can answer insurance questions, assist with referrals and obtain any authorizations needed before beginning treatment. We look forward to helping your child through our ABA therapy services!
Location
AllStar Kids Behavioral Services

Location

467 Lake Howell Rd Suite 205, Maitland, FL 32751

Hours

| | |
| --- | --- |
| Mon-Fri | 9:00 am - 5:00 pm |