 Pediatric Development Therapy Services
Every child has a range of skills and abilities specific to them. Behaviorcraft provides pediatric developmental therapy services for children from birth through age 21. Our licensed therapists have years of experience using the latest evidence-based techniques to help children develop into the best version of themselves. ABA Therapy
ABA therapy is an FDA-approved, play-based approach to evolving skills and behaviors. When providing therapy for children with autism, the therapist follows a structured plan of goals and rewards. This approach can help your child:
Develop self-help skills
Improve communication
Interact with others socially
Understand emotions
Follow directions
Individualized ABA therapy services work best for children with autism spectrum disorder (ASD), intellectual disabilities, developmental delays and other conditions that may require intervention.
The goal of ABA therapy is to help children acquire the skills they need to succeed, including communication, socialization and academic performance using specific techniques. In addition to helping your child learn new skills, Behaviorcraft children's therapy can also reduce challenging behaviors and help them thrive.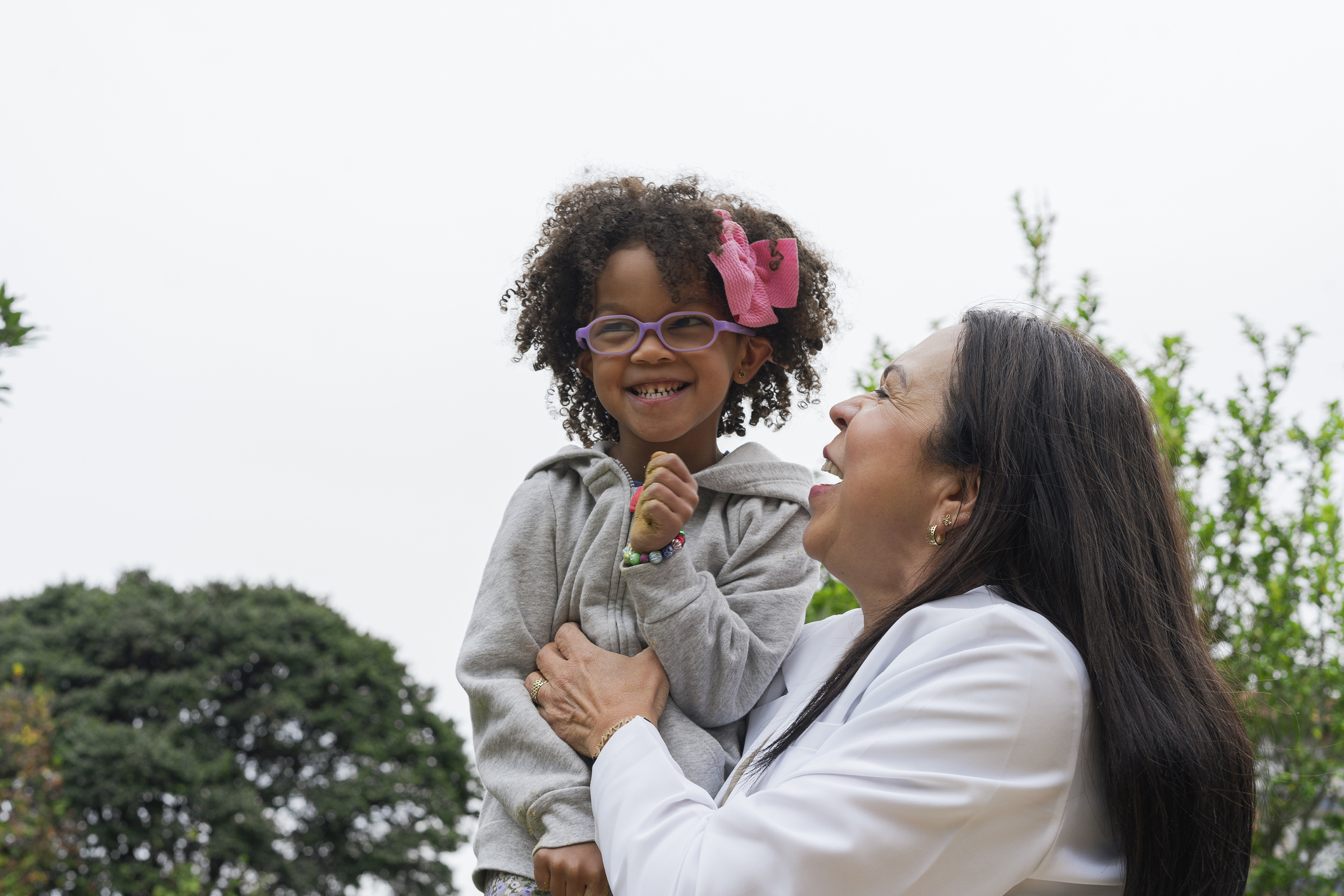 Family Training and Consulting
At Behaviorcraft, we know helping children with developmental delays requires positivity, therapy, education and collaboration. We offer family training and consulting services as part of our pediatric developmental therapy.
Family training teaches households how to implement the techniques from their child's therapy sessions at home and in real-life situations. After consulting, parents will feel more comfortable and confident using these new skills with their children and collaborating with therapists in the future.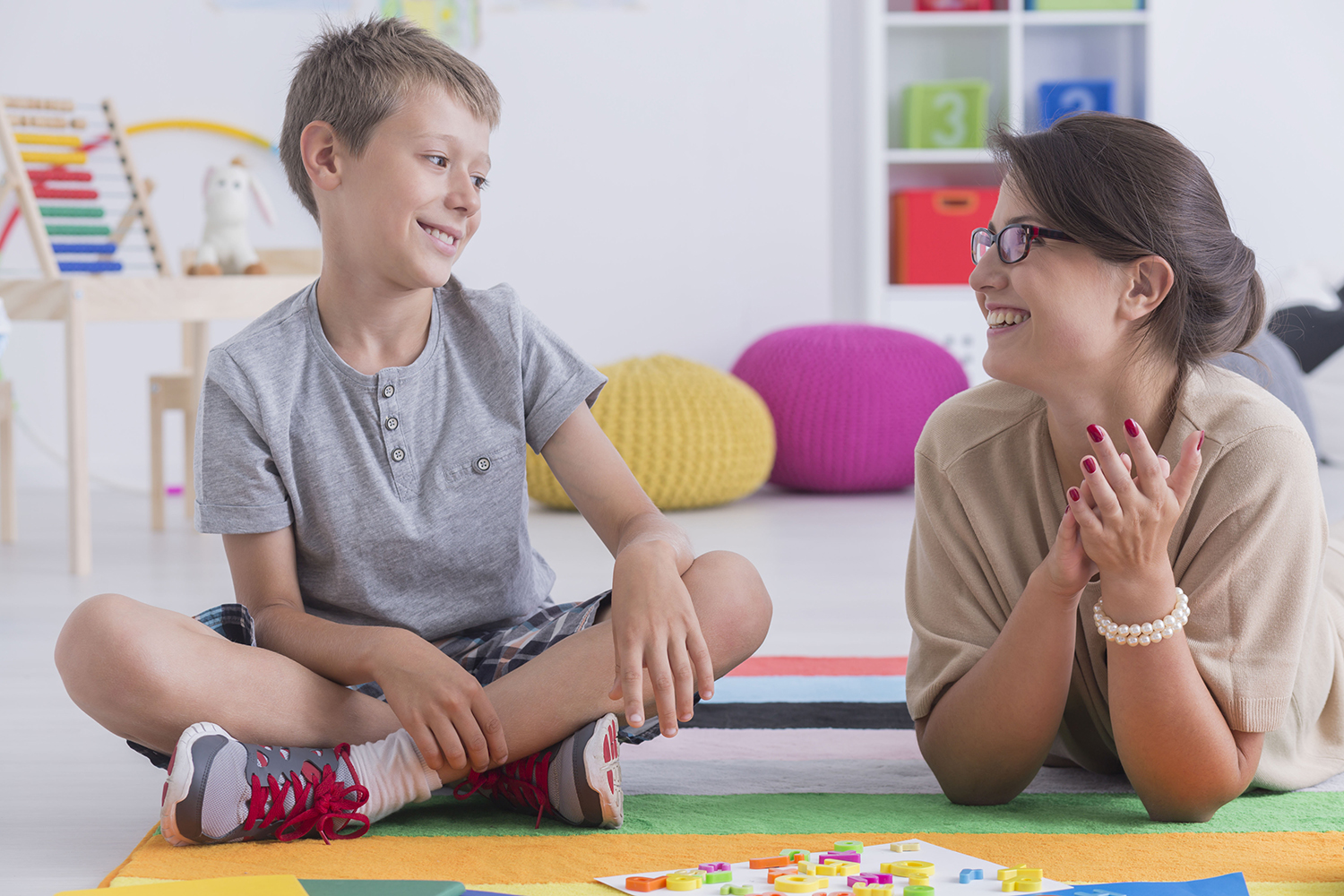 Direct Intervention
Behaviorcraft behavior therapy services take a direct intervention approach through specific techniques and methods.
The goal of ABA therapy is to help children with autism learn how to communicate and interact with others and develop other skills that will help them achieve greater independence.
However, ABA therapy does not focus on changing the child's personality. Instead, the play-based model focuses on helping children with autism learn how to adapt to their surroundings so they can better communicate with others and enjoy more happiness daily. The Benefits of Custom ABA Therapy for Children
If your child has ASD, oppositional defiant disorder (ODD), Down syndrome, or developmental delays — or faces other challenges — individualized ABA therapy services can help them:
Express themselves better: Children learn communication styles and coping mechanisms that increase desired behaviors, helping them express themselves more effectively and improving their social interactions.
Boost their confidence: New skills, communication styles, and coping mechanisms empower children, boosting their self-confidence and resulting in the desire to experience and learn new things.
Enhance independence: The more confident your child feels, the more comfortable they will be spreading their wings, taking on new challenges, and learning skills that enhance their independence.
ABA therapy also benefits parents and caregivers — it involves a child's parent or primary caregiver, so the child can be more comfortable during their therapy session. The parent can better understand and anticipate their child's unique needs when they actively participate in their therapy. Our Mission at Behaviorcraft
Our mission is to provide high-quality, evidence-based pediatric therapy for children with autism in a fun and engaging environment with:
Modern treatments: We believe every child deserves to reach their full potential and remain dedicated to helping them achieve this goal using the most effective treatment methods.
Open communication: We strive to be transparent about our practices and decisions, ensuring better communication with families.
Family priorities: Our custom behavior therapy for children in Virginia will keep your family's priorities front and center. Our approach encourages your child to feel safe and comfortable in our care.
Individualized services: We know how challenging it can be when you need help with your child's behavior. Behaviorcraft offers individualized services tailored specifically for each of our client's needs. We understand that every child learns differently and are here for you as you work toward a more positive future for yourself and your family.
Collaboration: Our therapists collaborate closely with other professionals to provide comprehensive care for each child. We can work with schools, community providers, psychiatrists, developmental pediatricians, occupational therapists, physical therapists, speech therapists, nutritionists and others, depending on your child's needs.
Why Choose Behaviorcraft for ABA Therapy?
Behaviorcraft's ABA therapists receive specialty training to help children like yours learn new skills. We are proud to:
Use only research-proven methods.
Create individualized plans and care for each child to give them the attention they need and deserve.
Encourage family priorities and goals.
Provide end-to-end services from assessment through behavior change so you can have peace in knowing that nothing will fall through the cracks.
Focus on changing the conduct rather than the individual, so your child can learn new behaviors while receiving encouragement to be themselves. Contact Behaviorcraft Today for ABA Therapy Services
When you need custom ABA therapy services for children in Virginia, rely on our compassionate medical professionals at Behaviorcraft. We're a leading, trusted provider of individualized ABA therapy services for children and young adults from birth to 21.
At Behaviorcraft, we use evidence-based, scientifically proven therapy strategies and believe learning should occur in a fun, engaging environment. We'll help your loved one set meaningful, functional goals based on their circumstances and needs.
Our licensed therapy team is a part of the Kids SPOT Family of Companies. Contact us today to learn more about our approach to ABA therapy by filling out our contact form.
ABA Therapy Locations in Virginia
Greenbriar - Chesapeake, Virginia

Location

709 Quince Pl., Chesapeake, VA 23320

Hours

| | |
| --- | --- |
| Monday-Friday | 8:00 am- 4:30 pm |
| Saturday-Sunday | Closed |

Kempsville - Kempsville, Virginia

Location

5151 Boney Rd., Virginia Beach, VA 23462

Hours

| | |
| --- | --- |
| Monday-Friday | 8:00 am- 4:30 pm |
| Saturday-Sunday | Closed |

Hilltop - Virginia Beach, Virginia

Location

618 Village Dr., Virginia Beach, VA 23454

Hours

| | |
| --- | --- |
| Monday-Friday | 8:00 am- 4:30 pm |
| Saturday-Sunday | Closed |