 Pediatric Comprehensive Therapy Services in Orlando, FL.
Our unique approach to pediatric therapy services in Orlando includes a comprehensive treatment model, allowing us to provide all of the therapeutic services your child needs under one roof. Our primary areas of specialty include speech therapy, physical therapy, occupational therapy and Applied Behavioral Analysis (ABA) therapy.
We focus on your child's overall well-being by creating a treatment atmosphere that encourages them to grow and explore. Our services are available for children from birth to 21 years of age, including early intervention programs and life-skills development that allows your child to gain greater independence as they mature.
Comprehensive, Scientifically Proven Pediatric Therapy Services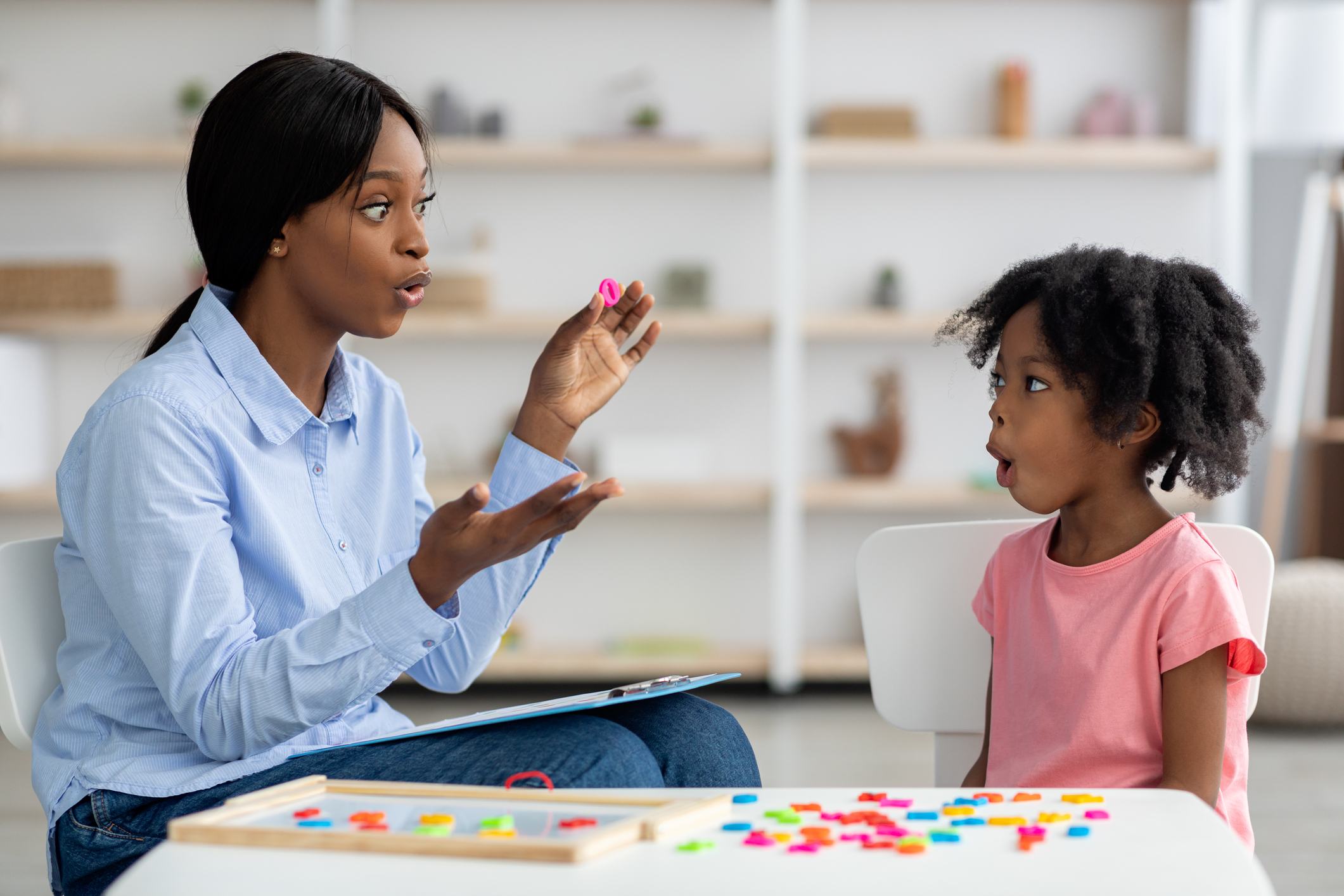 Speech Therapy
We help improve your child's verbal and nonverbal language skills, including auditory processing, articulation, swallowing and feeding.
Your child's pediatric speech therapy program is specifically tailored to meet your child's needs and developmental stages. With these treatments, we work to achieve the following goals:
Increase your child's independence and self-esteem
Improve their vocal quality and language skills
Help them close developmental delays to keep up with peers
Improve their communication so they can more easily express their thoughts and feelings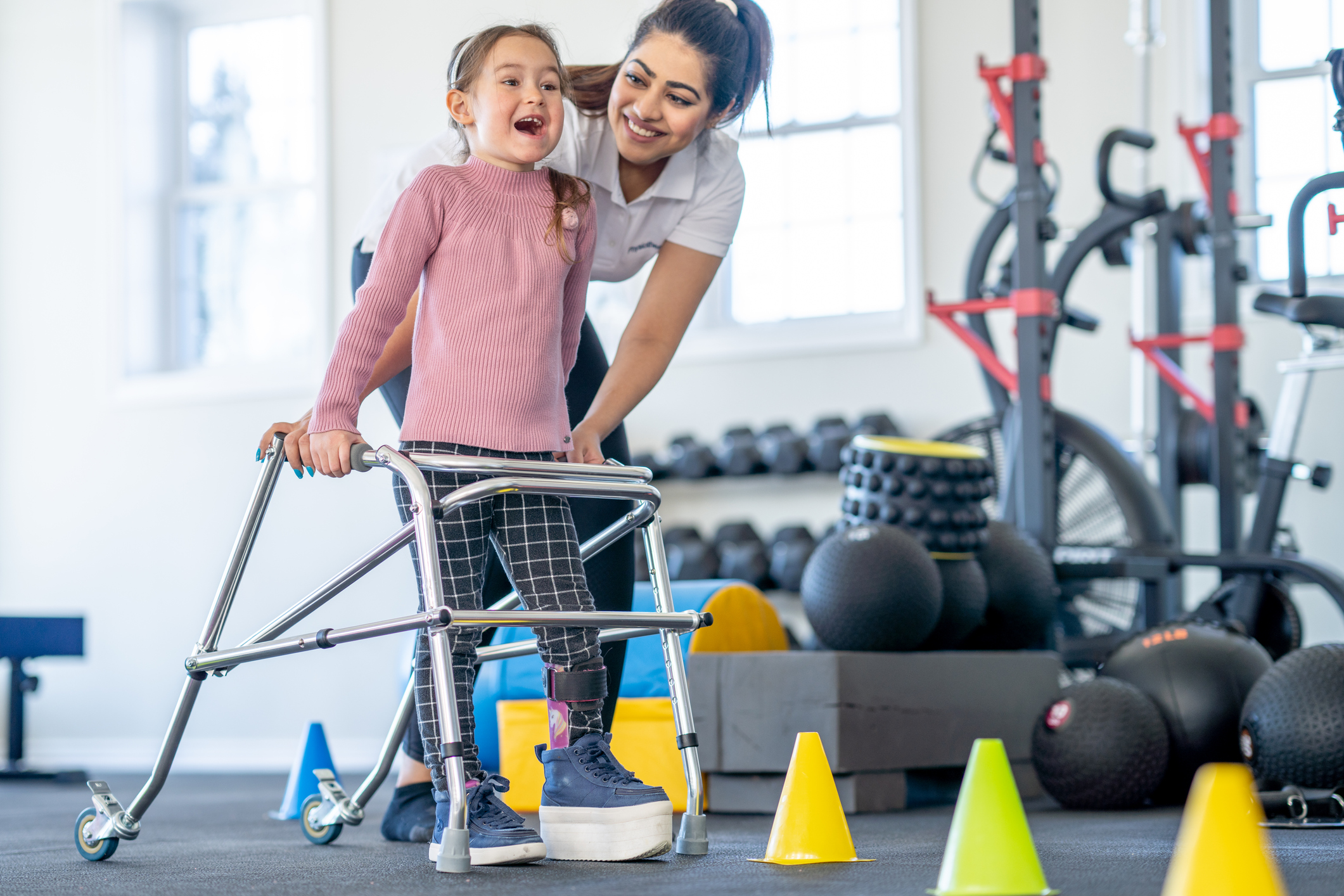 Physical Therapy
Our physical therapy services can help improve your child's mobility, balance, range of motion, coordination, strength, flexibility and endurance.
Pediatric physical therapy is a valuable tool to help treat children with a wide range of diagnoses, including many illnesses, injuries and developmental delays. Your child may benefit from pediatric physical therapy services in the Winter Park, FL area if they're diagnosed with any of the following conditions:
Nerve, spine or muscle conditions like cerebral palsy
Genetic disorders like Down syndrome
Sports-related injuries that limit mobility
Developmental delays, including missing movement-related milestones
Frequent falls or trips while walking, sometimes due to an atypical gait
Muscle weaknesses or imbalances
And many more!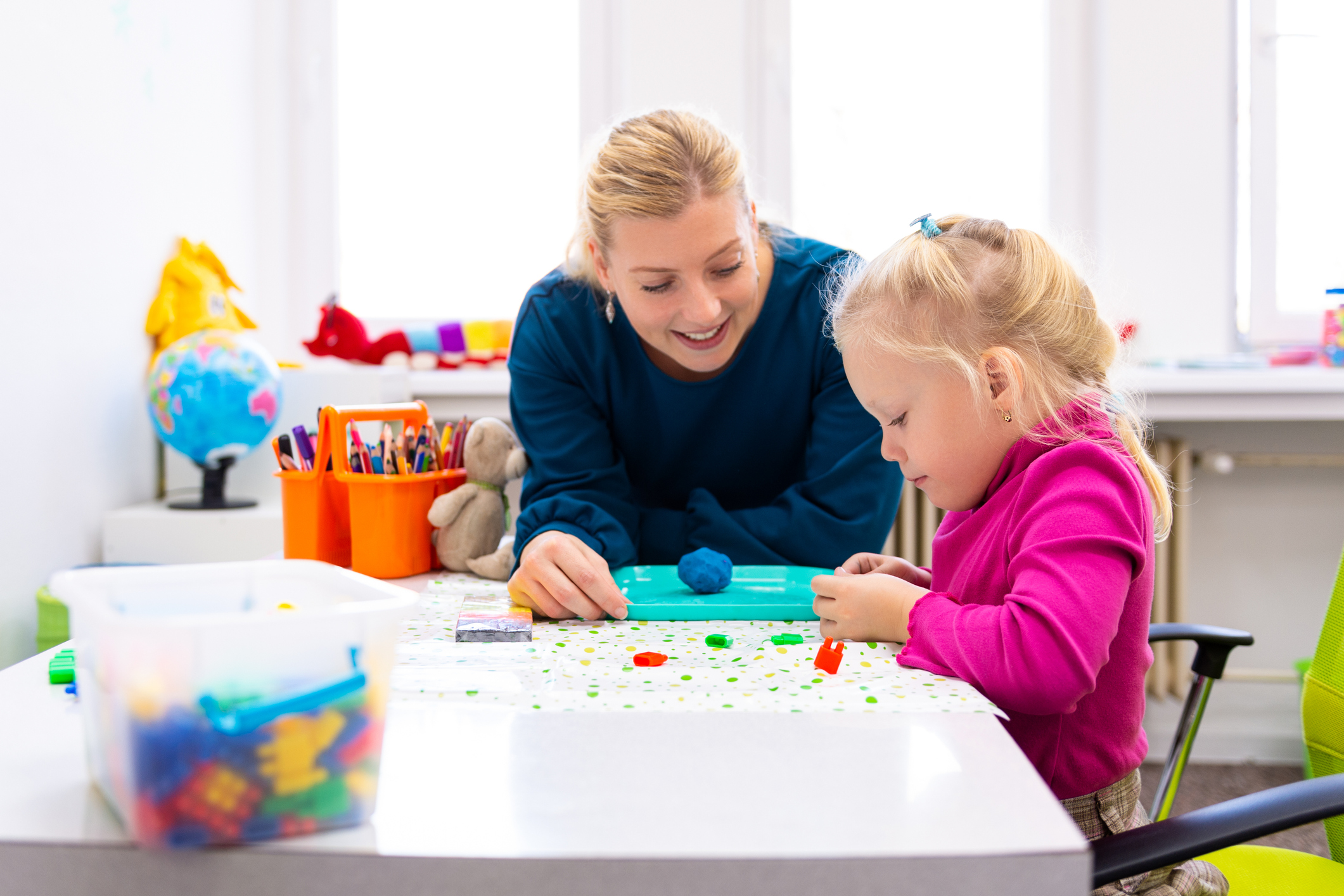 Occupational Therapy
We help your child gain independence and a better quality of life by improving their daily living skills, motor functions and reasoning abilities.
Children enrolled at our kid's occupational therapy clinic in Orlando are often diagnosed with conditions that result in mental, physical, developmental or emotional delays, including:
Autism Spectrum Disorder
Pervasive Developmental Disorder
Cerebral Palsy
Down Syndrome
Sensory processing disorders
Injuries and physical disabilities
And many more!
Occupational therapy treatments typically consist of supporting your child in different activities, giving them physical exercises to help increase strength and dexterity and helping them to develop healthy habits and life skills.
ABA Therapy
We use a play-based model of ABA therapy to build your child's communication, learning and social skills through problem-solving and social interaction with their peers.
Applied Behavioral Analysis therapy or ABA therapy, is one of the most effective treatments for children with developmental delays and behavioral differences. This type of therapy helps children manage behaviors and develop valuable life skills through positive reinforcement.
Our pediatric ABA therapy is useful for treating various developmental delays. While this form of therapy is best known for its use as a treatment for autism spectrum disorder, it can also be effective for other children, including those with the following diagnoses:
Down syndrome
Pervasive Developmental Disorder
Oppositional Disorder or ODD
General developmental delays
And much more! Who Can Benefit from Comprehensive Therapy?
Our comprehensive therapy program provides end-to-end therapy to treat a wide range of conditions and differential diagnoses that affect your child's ability to communicate, develop or thrive, including:
Articulation disorders
Autism Spectrum Disorder
Pervasive Developmental Disorder
Cognitive communication disorders
Feeding and swallowing disorders and oral aversions
Fine and gross motor skill development
Language disorders, like Receptive Disorder, Expressive Disorder and Pragmatic Disorder
Oral Motor Disorder
Cerebral Palsy
Down Syndrome
Reading disorders
Speech disorders, like Apraxia, Aphasia and stuttering
And many more!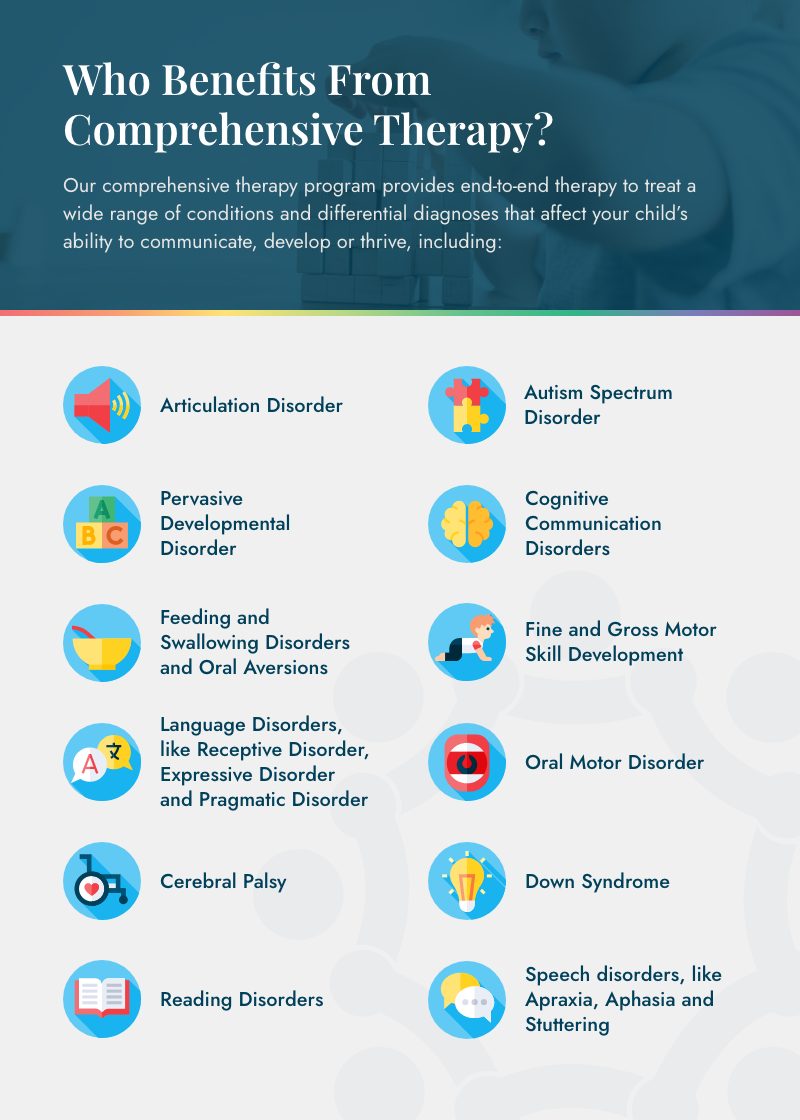 About Orlando Children's Therapy
Local parents trust Orlando Children's Therapy to provide comprehensive therapy services that help their children thrive. We offer services to children from birth to young adulthood designed to address a wide range of illnesses, injuries and developmental differences.
We start with a custom evaluation of your child to determine their strengths and goals. Then, we build individualized treatment plans for each child based on these evaluations and track their progress so you can see how much they've learned. We can incorporate one or more therapy services depending on your child's specific needs.
In everything we do, our goal is to help you and your child achieve the highest quality of life. Your child can develop valuable skills to help them interact with the world and prepare for greater independence.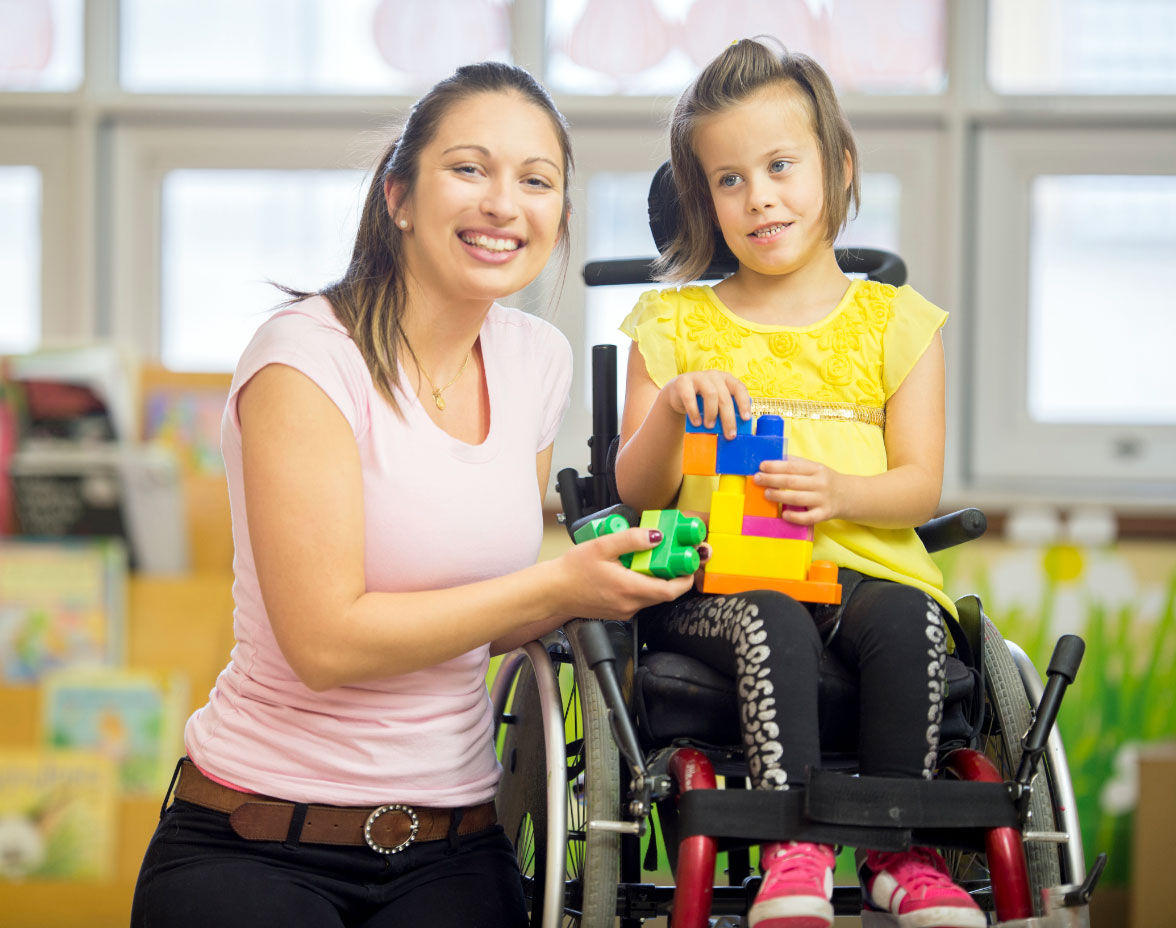 Why Choose Orlando Children's Therapy?
At Orlando Children's Therapy, our goal is to make pediatric therapy accessible to children and families throughout central Florida by offering:
Comprehensive services: While many practices specialize in one or two therapies, we use a comprehensive therapy model with four types of therapies available. Our therapists also work together to provide the best patient outcomes possible.
Personalized approach: We create customized care plans to meet your child's specific needs and health requirements, providing long-term solutions.
Flexible payment options: We understand paying for your child's therapy services can be a concern. We make it as easy and affordable as possible by accepting a wide range of insurance plans and offering private pay options.
Family focus: We encourage family members to participate in the treatment process, and we teach them how to integrate interventions into their child's everyday life.
Expertise: Our board-certified therapists have years of experience and hold many advanced certifications in numerous areas of pediatric therapy, including feeding and oral motor techniques, sensory integration and adaptive equipment. Get Connected with High-Quality Children's Pediatric Therapy Services in Greater Orlando Today
At Orlando Children's Therapy, we strive to provide all of the care and services your child needs to overcome obstacles and gain essential skills. We specialize in comprehensive services, including children's speech and occupational therapy.
Browse to learn more about pediatric physical therapy, aba therapy, occupational therapy, and speech therapy Orlando Children's Therapy has to offer! You can also get in touch with our team to schedule a consultation for your child's custom evaluation.
Areas We Serve
Florida Mall

Location

6000 Rio Grande Ave #206 Orlando, FL. 32809

Hours

| | |
| --- | --- |
| Mon-Fri | 9:00 am - 5:00 pm |

Hunter's Creek - Kissimmee

Location

3227 Hillsdale Lane Kissimmee, FL. 34741

Hours

| | |
| --- | --- |
| Mon-Fri | 9:00 am - 5:00 pm |