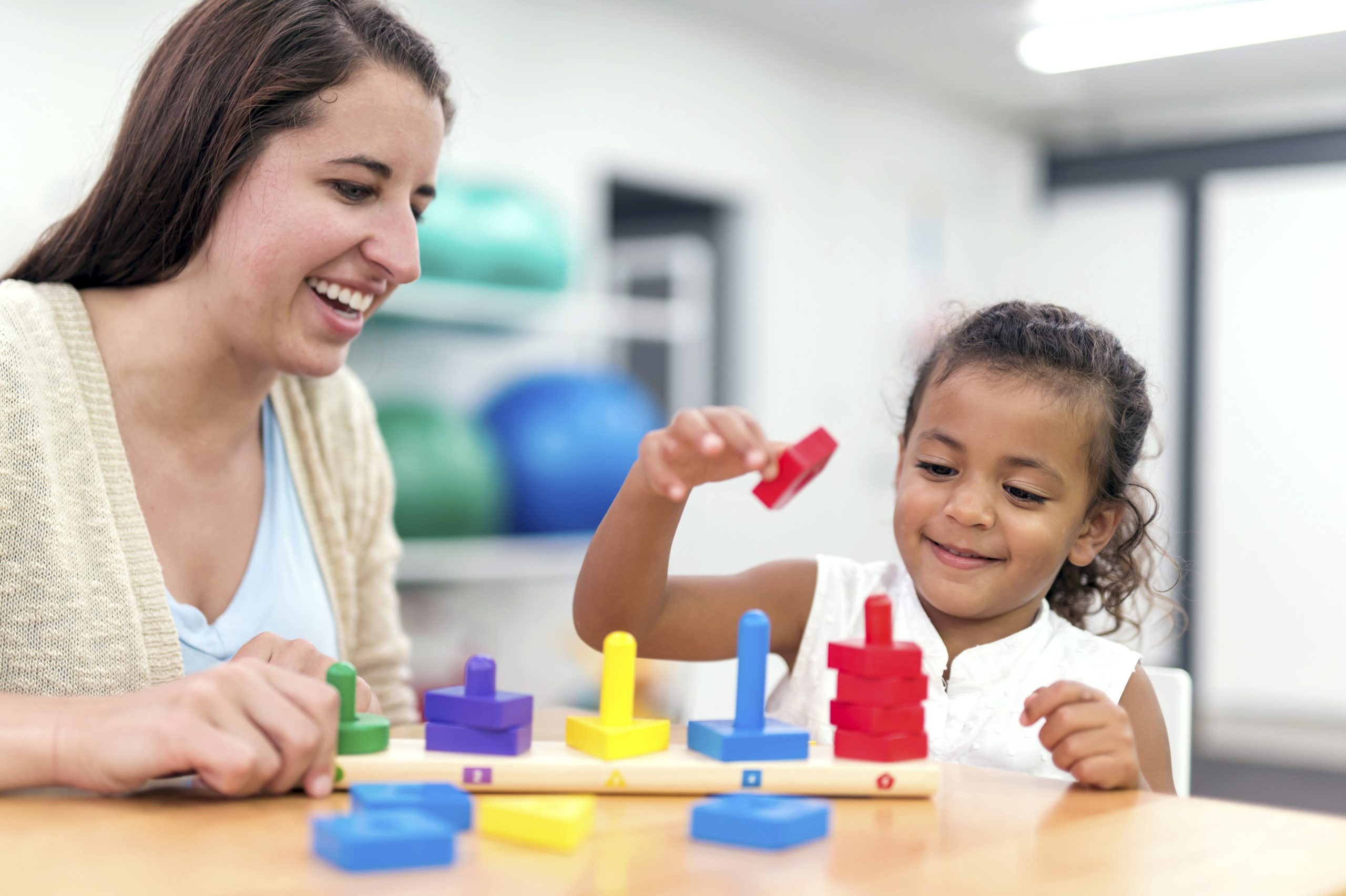 Pediatric Occupational Therapy Services
The occupational therapists (OTs) at Kids SPOT help children improve their ability to perform tasks in their daily living at home and at school. They will work with individuals who have conditions that are mentally, physically, developmentally, or emotionally disabling. As such, their responsibilities focus on helping these children master their day-to-day living skills.
Get Started Today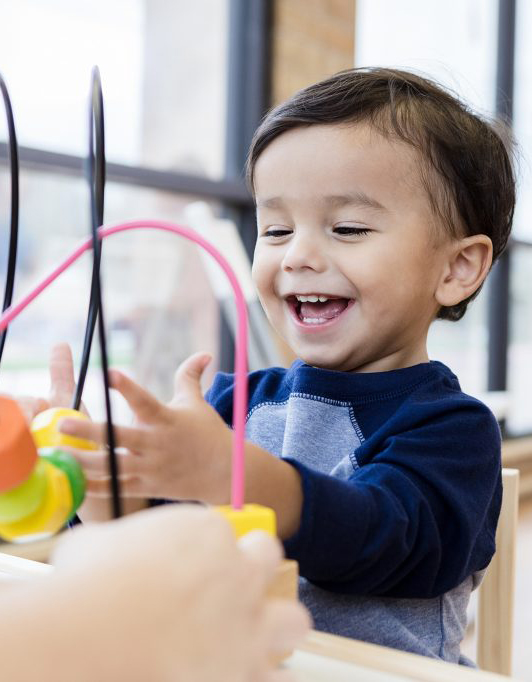 How Occupational Therapy Works
Our occupational therapists do not only help in improving the child's basic motor functions and reasoning abilities but they will also help in compensating with the permanent loss of function, making our patients have better independence and quality of life. All of which are necessary to independent living.
Their treatment plan consists of supporting clients in different activities, giving of physical exercises which help in increasing strength and dexterity, which may also include enhancing of visual acuity and the ability to discern patterns.
Therapists instruct the uses of adaptive equipment to those with permanent disabilities such as:
Spinal cord injuries
Cerebral palsy
Muscular dystrophy
And more
Our occupational therapists will assess the child's abilities, lifestyle, health requirements, and needs in order to craft a treatment plan which the patient can best work with.
Benefits of Occupational Therapy for Children 
The early years of a child's life are crucial in developing necessary physical, cognitive and social skills. Occupational therapy helps kids lead healthy lives, offering a wide range of benefits in the following areas:
Sensory processing issues: 

Children with sensory processing issues find it challenging to synthesize information using the basic five senses — taste, hearing, touch, smell and sight. These children may experience over-sensitivity, under-sensitivity or both in a variety of settings, including home or school. Sensory processing issues may cause children to get distracted easily or experience difficulty paying attention. Occupational therapy can help kids develop or regain the skills to address these difficulties effectively. 

General activities: 

Occupational therapy helps young children develop self-help skills such as toileting, dressing, brushing, drawing and writing. 

Fine and gross motor skills:

 While fine motor skills involve using small muscles in the fingers and forearm, gross motor skills involve the movement of large muscles in the legs, arms and torso. Children can overcome difficulties walking, bicycling and performing other movements involving fine and gross motor skills with the help of an occupational therapist.

Kids with autism spectrum disorder (ASD):

 An occupational therapist will develop a personalized plan to help children develop awareness, coordination and communication skills.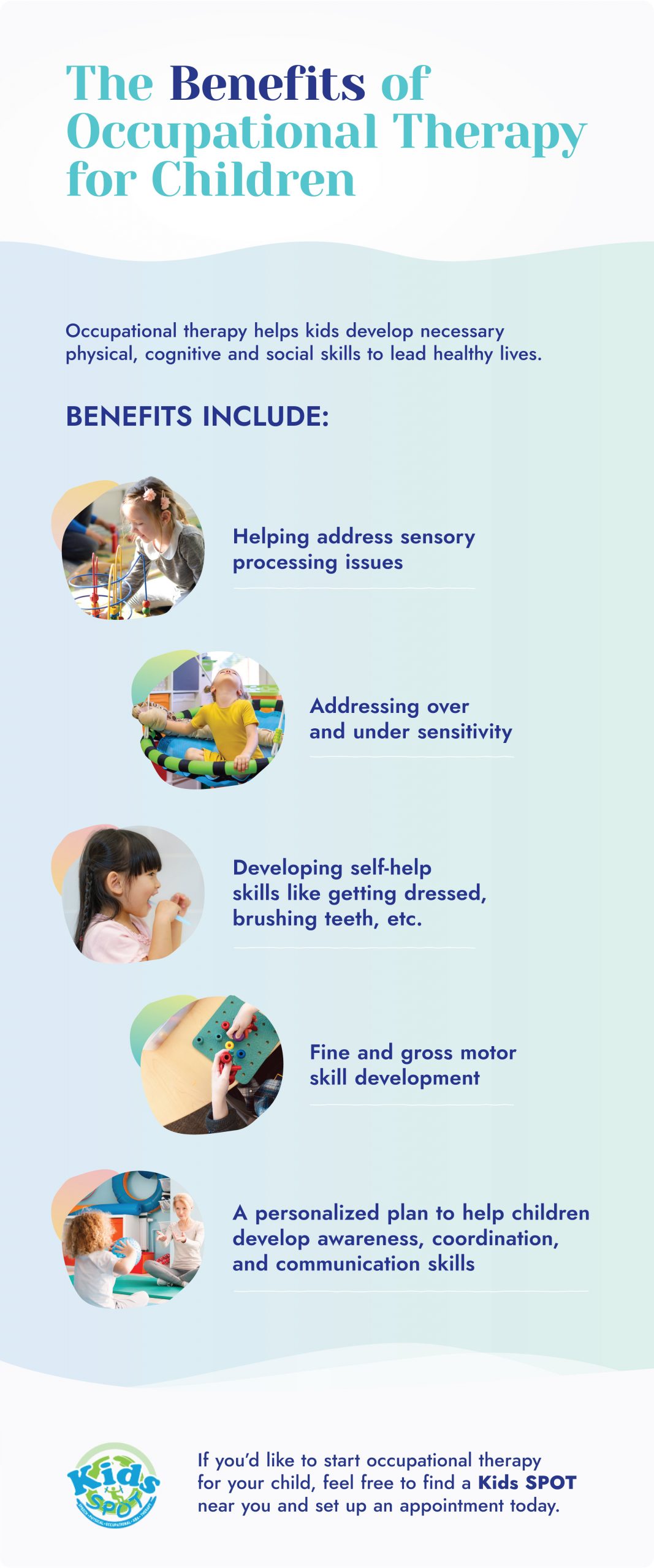 Hear From Our Kids SPOT Families
I highly recommend this children's rehab center. Grace, is the best therapist a child could ever have! Kim, at the front desk is the sweetest most helpful person ever!
Great place! My baby sees Kevin and he's such a great therapist. And everyone else is so professional and very kind-hearted. I surely do recommend them hands down!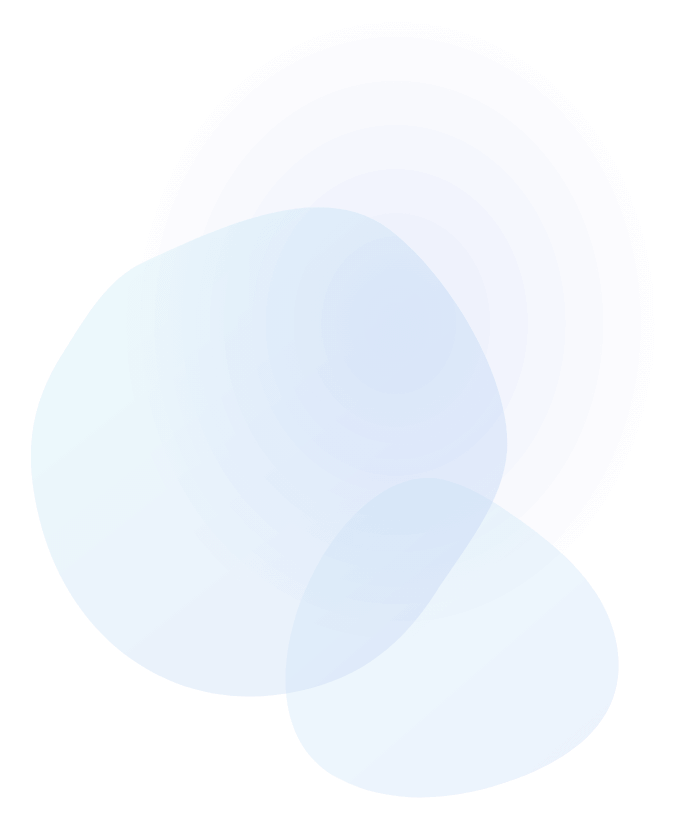 Overview of Kids SPOT Therapy
At Kids SPOT, our experienced, compassionate occupational therapists (OTs), speech-language pathologists (SLPs), physical therapists (PTs) and applied behavior analysis (ABA) therapists are here to help children facing a wide range of developmental learning and physical challenges.
We offer a comprehensive pediatric program that includes personalized services in an outpatient setting. Kids SPOT is your source for holistic treatment for your child — we create an environment that encourages children to explore, learn, grow and develop positive self-esteem.
You can count on our team of therapists and medical professionals for in-house therapy services and telehealth options that will help your child reach their full developmental potential. 
At Kids SPOT, we believe that family plays an essential role in a child's health and development. That's why we encourage our patients' family members to get involved in the treatment process. We ensure better clinical outcomes by facilitating seamless communication between all your child's therapy providers.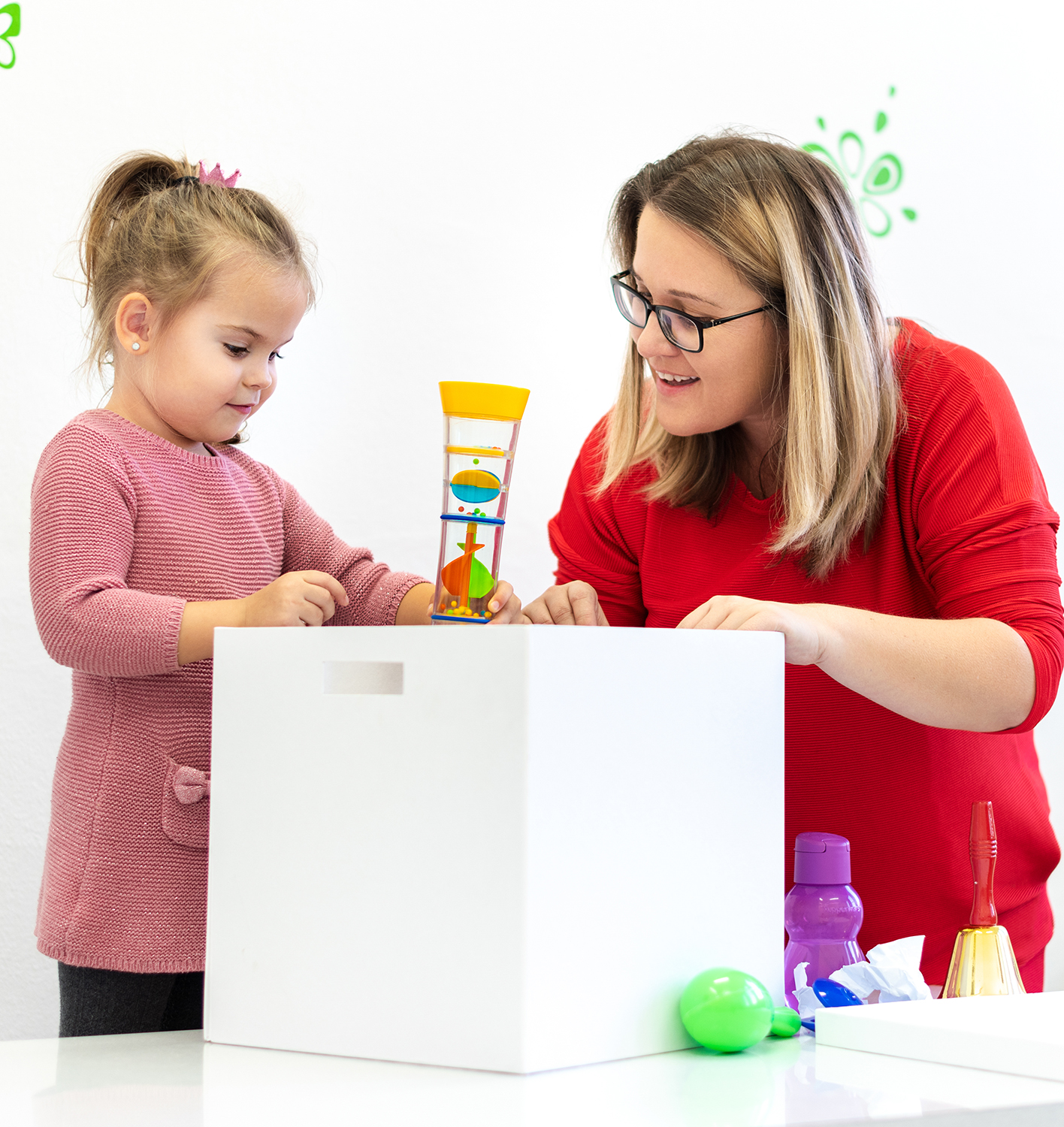 Get Started with Therapy Services Today
For over 15 years, Kids SPOT has been committed to improving the lives of infants, kids, teens, and young adults. We invite you to reach out to us online for more information about our occupational therapy services, and we look forward to serving you and your child soon.
Kids SPOT is in-network with the biggest names in commercial insurance and accepts the majority of Medicaid insurance. If you'd like to get help from a pediatric occupational therapist for your child, feel free to find a location near you and set up an appointment today.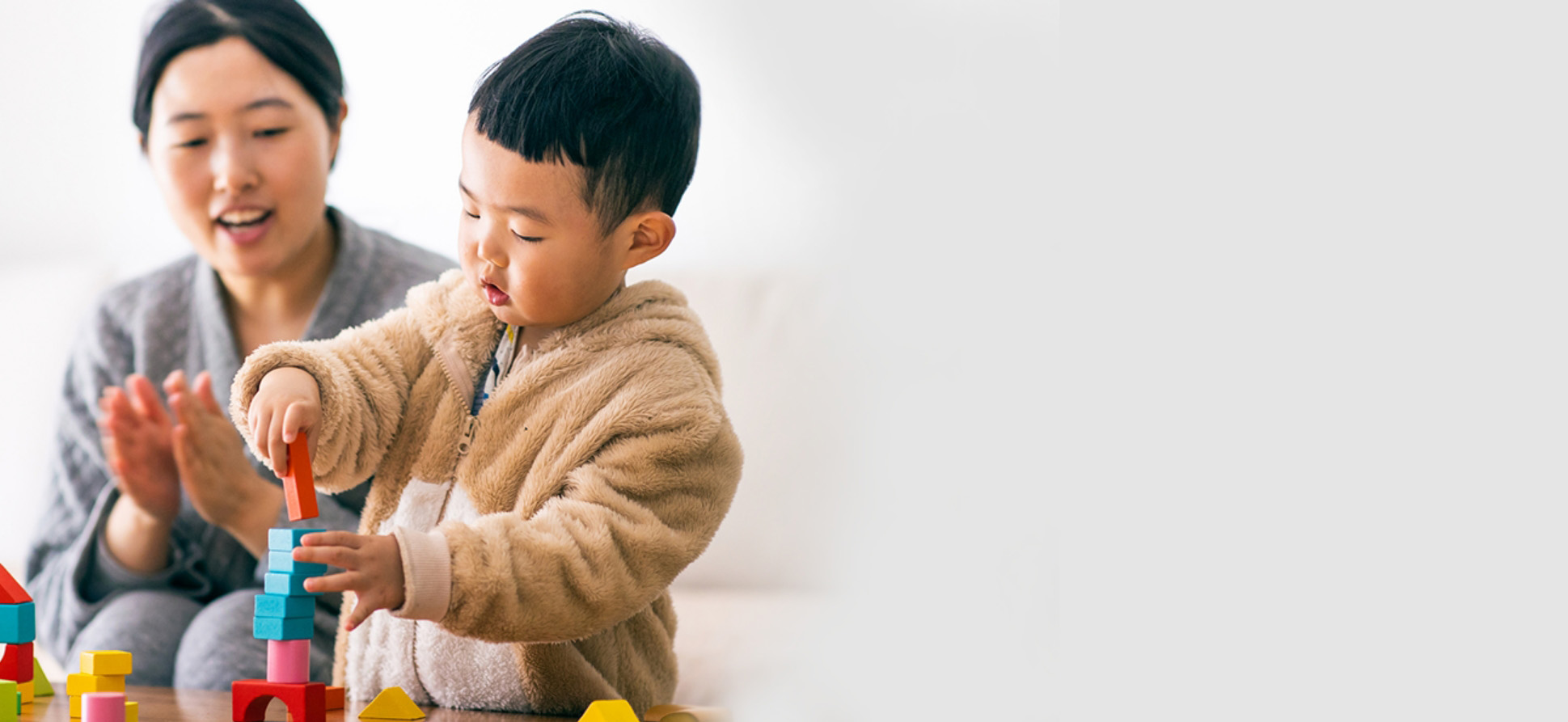 Questions About Our Therapy Services?
Check out our Frequently Asked Questions page to learn more about our care services.