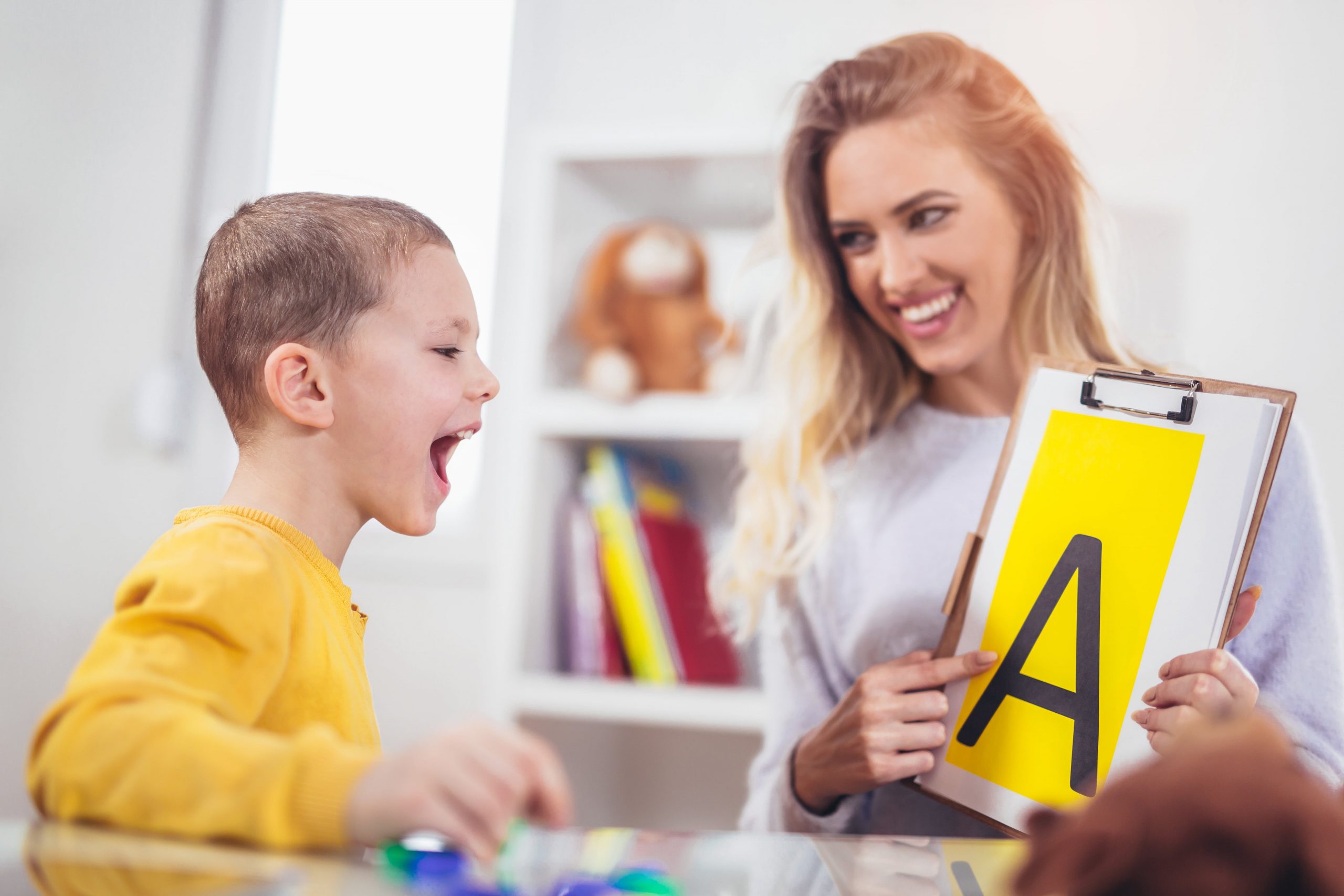 Pediatric Therapy Services
We provide quality therapeutic programs to children from ages birth to 21 years old, with learning delays or challenges. Our patients benefit from an integrated approach and comprehensive care in an outpatient setting. To guarantee better results and patient outcomes, we personalize our treatment plans according to the child's lifestyle, health requirements, and personal demands.
During the course of care, our pediatric specialists will develop a treatment plan, including a carry-over at-home system to integrate the interventions into the child's day-to-day living at home.
Therapy Services We Offer & How They Work
Here are the services we offer:
ABA Therapy
As a leading provider of applied behavior analysis (ABA) therapy, Kids SPOT is passionate about helping our patients improve socially significant behaviors. These behaviors include adaptive living skills, daily living skills, independent functioning skills, social skills, communication skills, reading and many other competencies essential to achieving and maintaining a high quality of life.
We take a play-based approach to ABA therapy so children can express themselves naturally through problem-solving and interactions.
Benefits of ABA therapy include:
Increasing social skills such as self-help, play, communication and social engagement skills that children with autism spectrum disorder (ASD) find challenging.
Teaching replacement skills for maladaptive behaviors.
Helping parents learn how to manage their children's behavior by providing the necessary training.
Speech Therapy
Our speech-language pathologists (SLPs) will take the time to understand your child's health requirements, lifestyle and needs. We'll personalize our care based on these observations.
Our SLPs work with children experiencing fluency, swallowing, voice, communication, cognitive, language, speech and other related disorders. Benefits of speech therapy for children include:
Increasing independence and self-esteem.
Improving vocal quality.
Preparing them for success in school.
Improving communication, including the expression of thoughts and feelings.
Physical Therapy
Our Physical Therapists (PTs) provide therapeutic services that can help in improving coordination, balance and mobility, relieving pain, restoring function, and preventing and limiting permanent physical disabilities of children suffering from a disease or an injury.
Through physical therapy, children will improve their functional ability, movement and range of motion. Our team of PTs is committed to promoting, maintaining and restoring your child's overall health and fitness.
Occupational Therapy
Our occupational therapists (OTs) team helps children improve their ability to perform daily tasks at school and at home. In occupational therapy, our goal is to support children in recovering or maintaining their daily living skills.
Why Choose Our Developmental Pediatric Therapy Services?
We understand how challenging it can be to find the best therapy services for your child. At Kids SPOT, we focus on your child's overall well-being by creating an atmosphere that promotes learning, exploration, growth and positive self-esteem.
We take a comprehensive, personalized and compassionate approach to treatment for your child. You can count on our board-certified therapists to deliver services that help your child reach their full developmental potential.
Get in touch with us today to learn more about our services or request an appointment.
Kids SPOT Therapy Services
Who We Are
For over 15 years, Kids SPOT has been dedicated to changing children's lives. With on-site locations and the option for home and telehealth services, our team of pediatric specialists wants to make holistic care convenient and accessible for you and your child.
Through a comprehensive, multidisciplinary approach, we aim to enhance our patients' behavior, health and functional care.
Request an Appointment With Kids SPOT Today
Kids SPOT's team of pediatric specialists looks forward to serving you and your child — just find a location near you to get started!
You can set an appointment to personally discuss further your child's treatment plan. You may also leave your questions on our contact us page.