Find the Right ABA Company & Therapist for Your Child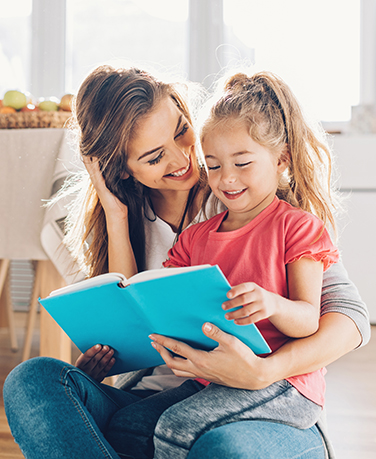 Choosing a provider you trust to conduct ABA therapy with your child is a significant decision. Beyond possessing the suitable qualifications and skills necessary to help your child, the ABA therapy clinic's environment and programs can significantly impact your child's success.
What to Look for in an ABA Treatment Center
When looking for an ABA organization, you should pay attention to a few key areas to ensure it's the right fit for your child.
Credentials and Experience
Before anything else, consider the staff and their credentials. They should have at least one or more board-certified behavior analysts (BCBA) on staff to oversee the sessions. Some team members may also be licensed behavior analysts (LBA). These professionals should have experience treating children in similar situations to ensure your child receives experienced, personalized care.
Personality
Your ABA treatment center's team members should have excellent reputations emphasizing safety, professionalism, and compassion. You can ask for background checks and references, as a reputable ABA organization will already have that information. You can also speak with parents who have chosen the facility as their provider. Staff should be energetic, patient, friendly, and capable of effective communication. They must also be willing to give your child the time to feel at ease and grow.
Treatment Plans
Each individual with autism spectrum disorder (ASD) has different strengths, areas for improvement, and goals. Whether your child needs help with their communication and social skills or other growth areas, their treatment plan should be specific to their needs. Your child's therapist should use evidence-based practices focusing on the root of the behavioral difficulties and how your child can manage their triggers, rather than addressing only the behavior. It's also vital that they track progress and share the results with you.
Forming a Relationship With an Applied Behavioral Analysis (ABA) Therapist
Starting your child with ABA therapy will be an adjustment. However, your child and their ABA therapist will begin getting to know one another and building a relationship.
That relationship is the foundation on which all other therapy sessions will stand. It helps determine the likelihood of success and can make your child more receptive to the teachings.
While your child and their therapist will guide the way, encouraging relationship-building is essential to your role. Learn more about the therapist-child relationship, how it forms and what you can do to help.
The Importance of Having an ABA Therapist Relationship
As anyone who has met new people can understand, building a confidential, lasting relationship takes time and trust. In ABA therapy, you will often see this process referred to as building rapport or "pairing."
When the child and therapist establish a good relationship, the therapist can uniquely tailor sessions to the child's needs. They will understand your child's motivations, goals, interests and parts of their personality.
On the flip side, your child may be more likely to engage in the sessions because they have a bond with their therapist. Your child will cooperate more easily and can feel increased motivation to reach their goals. You may notice your child becoming excited to see their ABA therapist — that's when you know they have established a good relationship.
How to Encourage a Relationship Between Your Child and an ABA Therapist
Helping your child build a relationship with an ABA therapist will benefit everyone involved. Depending on your child's personality and comfort level, they may start getting to know the therapist independently. You will want to encourage your child to learn more about the therapist and listen to their instruction.
The therapist will do the following to start building a relationship with your child:
Play with toys or games your child enjoys.
Say "yes" to all or most requests from your child during the initial sessions.
Determine what activities your child enjoys and use them as positive reinforcers.
Building a relationship takes time, and it will be more challenging for some kids than others. The goal is to create a relationship where your child feels they are in a comfortable and safe environment when with the ABA therapist.
If possible, discuss the situation with your child and encourage them to continue getting to know the therapist to help increase the likelihood that the pairing will succeed.
Once your therapist begins teaching your child new lessons, it's important to stick to them. For example, if the therapist teaches your kid about sharing, continue encouraging that behavior at home. Doing so reinforces the behavior and creates a positive association with the therapist.
Why Choose ABA Therapy Services with Us?
Early Interventions is an ABA therapy clinic dedicated to providing specialized and evidence-based treatment plans to help those with ASD learn in engaging and fun environments. We welcome all youths, from 18 months to 21 years old, and offer an exciting, family-oriented atmosphere. We aim to target specific skills and behaviors through one-on-one, attentive care and help your children grow into their full potential.
Our highly trained professionals will assess and observe your child, determining the best strategy and location for therapy. At Early Intervention, our ABA treatment services include:
Family training and consultation: We will work with you to determine specific methods to help your child learn new skills. Through observations and consultant modeling interventions, we'll provide feedback to help you implement intervention strategies.
Direct intervention at home: Children are comfortable at home, which is why many of our services take place in your home. This familiar setting is often the best area to address behaviors like listening to parents and self-care routines.
Direct intervention at our clinic: Sessions within an ABA therapy clinic offer more control and structure. We can help further various skills, including communication.
Direct intervention in our community: We can work with children one-on-one in schools and daycares to improve social interaction and group instruction skills. We can also meet with caretakers and teachers to offer guidance on how to best implement strategies that maximize your child's success.
Contact Us to Learn More Today
Are you looking for an ABA company to provide your child with high-quality ABA therapy? Effective Interventions, a part of the family of companies here at Kids SPOT is ready to provide you with the care your child deserves. Reach out to our professionals to learn more about how we can help you today.