What to Do Following Your Child's Autism Diagnosis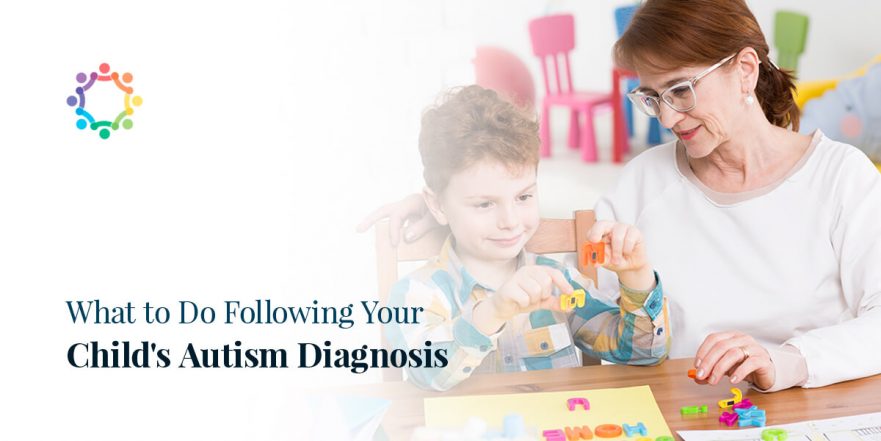 As a parent, you want what's best for your child. You want them to grow up to reach their greatest potential, as well as be healthy and happy. We understand that the time after your child receives an autism spectrum disorder (ASD) diagnosis can be emotional and full of new questions.
Orlando Children's Therapy is a pediatric therapy practice in Orlando dedicated to helping families and children from birth to 21 years old who have differential diagnoses and developmental differences. We make it easy for you to find the right treatment for your child by offering an all-inclusive selection of outpatient therapies under one roof. We offer children's therapy and evaluation at our center, your home in Orlando, or your child's school or daycare.
What Is Autism Spectrum Disorder?
Autism spectrum disorder is a neurodevelopmental disorder characterized by repetitive, restrictive activities, interests, behavior, and sensory issues.
Many individuals with ASD can also have attention weaknesses, poor motor coordination, intellectual disabilities, or delayed or absence of language development. ASD is a lifelong condition, and individuals with this condition can benefit from therapies that teach new skills.
As of 2013, the American Psychiatric Association changed autism to encompass conditions such as childhood disintegrative disorder, Autistic disorder, Asperger syndrome, and Pervasive developmental disorder — not otherwise specified (PDD-NOS).
People with ASD may find social interactions challenging, as well as interpreting and using verbal and nonverbal communication in social contexts. Individuals with autism spectrum disorder may also have the following difficulties:
Enhanced or decreased reactions to sensory stimuli
Repetitive sensory and motor behaviors, like rocking or flapping arms
Insistence on sameness in routine or environment
Inflexible interests
How well someone can complete everyday tasks depends on the severity of their symptoms.
When Might You Detect Symptoms of ASD in Your Child?
You may detect symptoms of ASD in your child as early as 1 ½ to 3 years of age, as autism spectrum disorder is considered a disorder of very early brain development.
Things to Do After an Autism Diagnosis
The important thing to realize following your child's autism diagnosis is that there is hope. Your child will be able to grow, learn and gain new skills within their potential. Helpful steps to take after an autism diagnosis include:
Educate yourself: It's essential to know how to best help your child and yourself after learning about an autism diagnosis. By educating yourself on ASD and listening to your child, you can build stability in your home and create a structured environment.
Create a support system: Having a sound support system in place following your child's autism diagnosis is crucial. This can help you learn how to manage your emotions when faced with challenges and help your child cope with autism spectrum disorders' unique aspects.
Listen to your child: You can build stability and create a structured environment in your home by listening to your child's needs and wants.
Create a routine for your child: Having a routine set up for your child will help relieve feelings of anxiety and stress, as some autistic children have trouble with planning. You can use our child's unique interests and obsessions as motivators and rewards to help teach them new behavior and skills.
Explore Options for Professional Therapy and Services for Your Child
Be sure to consult with a professional before seeking professional therapy for autism spectrum disorder. Services that are often helpful for children with autism may include the following:
Individualized Education Program (IEP)
Social skills groups
Developmental therapy
Benefits of Professional Pediatric Therapy Services
We accept most Medicaid insurances and is in-network with some of the biggest names in commercial insurance. While many of our competitors only focus on one to two types of therapies, we focus on four — speech therapy, physical therapy, occupational therapy, and Applied Behavioral Analysis (ABA) therapy.
Orlando Children's Therapy one of Kids SPOT's family of companies is your one-stop shop for holistic treatment for your child. What's more, ABA therapy offers many benefits for children diagnosed with ASD and their families. There is more empirical evidence supporting ABA therapy than any other treatment plan for children with autism.
ABA therapy can help teach replacement skills, reduce maladaptive behaviors and provide parents with the necessary training to learn how to support their children. An evidence-based practice, ABA can effectively increase social skills that many children with autism spectrum disorder find challenging, such as self-help skills, play, communication, and social engagement.